Beginning Piano and Musicianship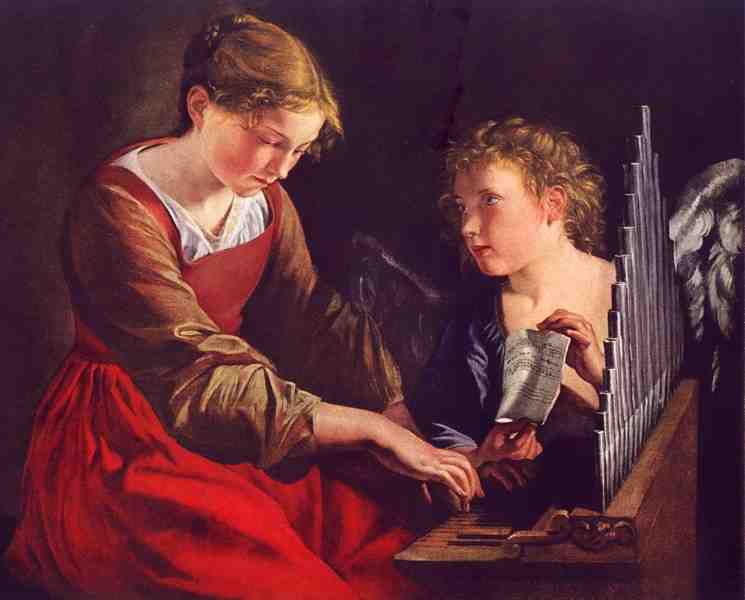 "St. Cecilia and the Angel" by Orazio Gentileschi (b. 1563, d. 1639)
YouTube Channel | Here |
Lynn Job - Doctor of Musical Arts
North Texas Metroplex
v-mail - 940.566.0315 | e-mail - "info (at) buckthornstudios.com"
Biography | Buckthorn Studios (home) | Education Services (main)

print Vita (PDF)


verify credentials | University of North Texas Records Office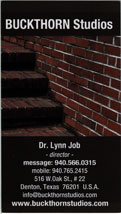 (STUDIO) 940.566.0315 |

(MOBILE) 940.765.2415
print Card (.jpg / 3.5MB / set 2" x 3.5" = best)



private students (all levels)
- call for a free consultation - 940.566.0315

- 1 -
Beginning Piano and Musicianship

~ at your piano, in your home ~

| syllabus (.pdf) |
"The total musician"
- comprehensive education and refinement -
(minors require a guardian on-site)
"Basic Musicianship" as offered assumes no prior experience.
Mid-level musicians can be accommodated, too.
Note: advanced musicians, ref.: Option #3.

FEATURES
All students receive a customized music course, tailored to each.
Classic mentoring - the personal touch, one-on-one coaching and fun.
Variety of lesson formats, including media and optional field trips.
Concern for the total student progression: balance and maturity.
Instructor is smoke-free, drug-free: great personal references.
Economy of materials, good value | Focused attention.
Assistance in placement with advanced instructors.

BENEFITS
Health: calm your nervous tension, improve circulation & muscle tone.
Learn to: decipher (and sing!) music notation along with playing piano.
Create smooth, artful gestures and gain physical confidence and poise.
Master global arts concepts, historical/cultural relevance.
Improve posture and hand/eye control.
Gain new vocabulary and social grace.
Entertain yourself and others.
Improve brain function.
Special Note: Private study with a composer is rare,
it offers a fresh and more comprehensive approach to beginning musicianship
than the standard course.
There is a real difference, and the difference is a life-long advantage.
| student comments |

~~
PIANO LEGACY I (Solo)
Dr. Lynn Job, composer, was herself fortunate to train with several fine pianists.
Dr. Burton Karson (California State University Fullerton)
was her last private studio instructor for solo piano,
and she performed in his home college recital series in Pacific Palisades, Calif.
During her time of successful study with him, he regularly provided opening remarks
and notes for the Los Angeles Philharmonic concerts.
Dr. Karson's bio (U.S.C. Thornton School of Music alumnus) -- | here |
PIANO LEGACY II (Collaborative +)
Many years observing graduate lecture/recitals, collaborative piano master classes
[such as by Vladimir Viardo, Pamela Mia Paul, Neil Slater, Adam Wodnicki,
Joseph Banowetz, Elvia Puccinelli, Gustavo Romero,
Ayke Agus ("Heifetz as I Knew Him" Amadeus Press, 2001),
Roger Kamien, Carole Leone, among dozens of others],
and her composer-to-pianist coaching sessions for new music premieres
add depth and dimension to her orientation to the instrument,
as well as her many autograph publications of piano music,
writing commissions for piano, and instruction appointments
in college music appreciation. Dr. Job met literally hundreds of
international and guest pianists in the course of her 7 years
managing the piano tuning access, rehearsing and public concerts
for the many stages of the College of Music, University of North Texas.
INSTRUMENTS - various
Lynn Job began her childhood music training on the song flute
(while watching her parents in dance band rehearsals), then sequentially receiving applied
instruction in clarinet, choir, autoharp, piano, Western theory, tenor saxophone,
pit orchestra, pep band, concert band, marching band, acoustic classical
guitar, voice, composition, electronics, trumpet, conducting, violin, double bass, and
finally Chinese percussion, along with course work and requirements
completing 3 U.S. university music degrees: the Bachelor of Music,
the Master of Music, the Doctor of Musical Arts.
For much more, click to her vita, or biography.

PAYMENTS --
MONTHLY TOTAL, IN ADVANCE
Instructor Fee --- $25 = 1/2 hour | $30 = 3/4 hour | $40 = hour
Add Travel Fee
(as from Denton Courthouse-on-the-Square to your home):
$5 = 3-5 miles | $7.50 = 5-8 miles | $10 = 8+ miles

OPTIONS: CASH or CHARGE
1. CASH ==> Exact change, remit on site.
2. CHARGE ==> use button below (add 3.5%).
<!- donation offer start (Paypal / Buckthorn Studios Fund Misc Accounts) -> <!- donation offer end ->
CLICK this "Make a Donation" button above for lesson payments by credit card.
Write-in your monthly lump-sum payment amount (rate quoted in your lesson contract + 3.5%).
Due date = 24 hours before that month's first lesson.
The Paypal receipt/bank statement is your lesson payment receipt.
The receipt will say: "Buckthorn Studios Misc account."

CANCELLATIONS & REFUNDS
| Instructor Policy |
Student cancellations with less than 24 hours notice result in forfeiture of the total session fee
and this lesson will not be rescheduled.
Student cancellations must be made in writing, addressed to the instructor's e-mail account,
more than 24 hours in advance of the lesson.
Cancelled lesson times are rescheduled by the instructor subject to instructor availability and choice.
There are no lesson fee refunds. Missed lessons are made-up, not refunded.

DISCLAIMER:
For extreme circumstances,
the instructor might voluntarily choose to refund a fee amount (whole or part).
Such a rare lesson refund might (or might not) be less than the original total paid.
The non-refundable portion (currently approx. 3.5%, subject to change) is retained
in the event that a transaction fee is assessed by PayPal for charged refund services.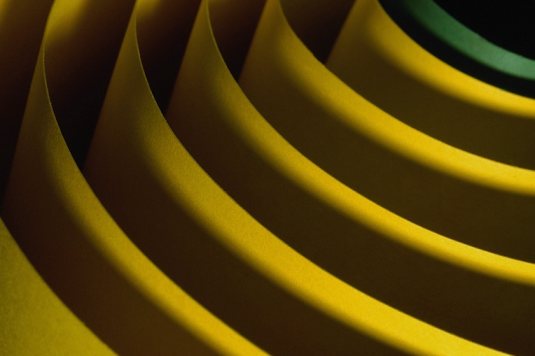 Biography | Buckthorn Studios (home) | Education Services
© Copyright 2015 Buckthorn Studios (SM)
Phone - 940.566.0315 | email - "info (at) buckthornstudios.com"